Unlock the Keys to Success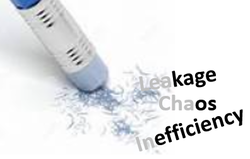 Licensing Program Design, Support Operations and financial modeling are complicated. Zoetic Group is all about taking the complicated and making it easy and practical for everyone. Whether you bring IP to market or are a financial institution with regulatory concerns, Zoetic Group can help you to be more successful.


Zoetic Group applies the right areas of focus necessary to deal with complex challenges related to these complicated strategies. These focus areas provide clear ways of thinking to fully understand challenges and appropriately conceived solutions. Our methodology facilitates step-by-step actions to reach desired outcomes and end goals to provide you with the information that supports your strategic choices. This way of framing structured solutions is particularly valuable for our clients and our consultants to effectively work together as a team.

Below are just some of our offerings.


---
360 Discovery with Analytics Program

This Discovery and Analytics Program is like performing a CAT Scan and begins by using tested methodologies of deep discovery regarding your solution features, audience targeting strategies, general go-to-market opportunities, distribution models and operational considerations. Engaging with your stakeholders, employees, partners and customers provides a comprehensive view from a business & operational perspective.

Whether a start-up or Fortune 500, at the conclusion of this project, you will receive critical insights and supporting analysis that will shape or potentially reshape your business model.


Complete GTM and Licensing Program Design, Support Operations and Financial Modeling Offering

This offering begins with the 360 Discovery and Analytics process. Then, by either supplementing your in-house team or by providing all the required work through our own consultants, Zoetic Group will provide a multi-phase collaborative stream of work to take your from conception through delivery of the final specification for your GTM and licensing program. This includes all programmatic rules, GTM Messaging, pricing modeling for every option and aspect of the program, build of customer and internal training materials and working with your legal team or ours to construct the final sales agreements.



Technology Integration Analysis

For companies dealing with the challenges of integrating multiple technologies, the consequences from licensing issues can significantly grow. For the most part, these companies have little choice but to work out the issues for themselves. Licensing issues are difficult to manage in the best of situations. Integrating software and hardware technologies requires additional oversight to control and avoid cost burdens and audits.

Zoetic Group understands the specific licensing and financial issues in these kinds of situations. By bringing our experts into the process early, we can help ensure troubling issues are avoided from the start. Best practices can be established and will help both current and future endeavors.